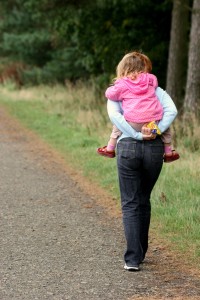 I've never been the one to approach strangers with a warm smile. Seldom been the first one to break any conversation. Eventually, termed myself as reticent. An introvert. While some seemed to be perturbed by this connotation, I was pretty comfortable in my skin 🙂
Eventually, found a man of few words. And aha it was two to tango!
While it is said that opposites attract, I never longed for a loquacious partner. So when I met my Mister, I was thrilled to find the similar attributes. Let me make a confession here, he still scored better than me on this front (I am really bad, you see :D)
As a couple, together, our resolutions looked like this -"be more social in this new year" (which means we do try!). But we were faring well even with some broken resolutions.
Gradually we got promoted to being parents of a birdie. She eventually started speaking and expressing. The name "Birdie" proved to be apt, as she was chirping, always!
And eventually we discovered, she is not like us. At the age of two she is still the most socially active among st the three! 😀
So imagine being (reticent) mum to a jabbering and forthcoming lil birdie! This whole contrast made me write this post. In case you are sailing in the same boat, be ready to witness one of these. Very soon 🙂
1. Strut a smile while you walk with her. You never know when she gives a shout out – Mee Mee, Aunty!!
You visit a restaurant. You've just arrived and settling in. Grazing the menu and here comes the voice – "Aunty!. Mee mee what is aunty doing?" Do I need to even mention that it was loud enough for the "Aunty" to respond back herself. So before you satiate your hungry soul, brace a smile and exchange a few pleasantries with the "Aunty" she has just fancied upon!
2. Be ready to greet lot of mummies and babies while she enjoys in the play zone.
Taking her to a play zone is taxing. The overload of mummy conversations!
3. Be ready to finish off the conversations she initiated and conveniently left in the middle!
This one is soo embarrassing. She is a modern baby born in the era of Ipads. So she knows conversations are a click away. She conveniently dials in to relatives. Chuckles and shows her antics. And suddenly, the show is over! She wants to leave it all and go back to her toys. So we jump to rescue. Pick up from where she left and finish off the conversations gracefully.
4. She can ring a bell – almost anytime!
Ask our extended families. They get to talk to her and "us"daily.  This is definitely a boon for them. 🙂
5. Slams the phone on the face and smiles back to handle the rest.
While we are anyways dealing with the immense deluge of conversations, she leaves a call at her ease and leaves it for us to manage expectations as well!
She just flashes her "I don't know why you're staring at me" smile and struts back to her business.
Me and my mister empathize with each other by giving "we are in this together" look….. …… ……. …………… ……………… ……………. …………………………… almost daily 🙂
What about you Mommy? What are your "awkward moments" of motherhood? Share in the comments below 🙂
(Visited 489 times, 1 visits today)