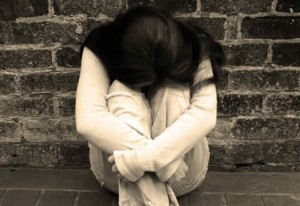 Another rape, another girl, another beast, another new story making headlines.
But this time the another girl is not even a girl. She is a tiny 6 year old! The times when Rape is the biggest challenge to Indian society, how would you explain the psychology of raping a 6 year old?
I am a mother to a tiny tot who would soon embark into her journey outside home. How can I be content that she would be safe? That girl got assaulted in her own school. Leave alone the roads, parks etc.
There is one question that I am unable to answer.
What sexual pleasure does a man get by forcing himself on a six year old?
This is not lust. This is mental illness. I'm sorry to even call him a man. A beast is better suited!
I don't even want to get into the discussion of our lame laws! Juvenile or non juvénile. There is just one statement. A man who rapes is a monster. He does not deserve to be part of this society. Catch him, kill him or keep him in restriction life long. But please don't let him walk free to poison our lives further.
Like every other case, there would be lot of discussions, protests, arrests and maybe delayed justice. But the bigger question is how can we stop our young boys from becoming beasts? The culprit has a wife and a 4 year old daughter.
Where are we going so wrong as a society?
A girl deserves as much freedom as the Indian society imparts to a boy. It is important for parents to not make sex a taboo in family. Today a child sings and dances to the tunes like "char botal vodka, kam mera roz ka". And lets face it, the information is everywhere. You cant hide it or stop it from reaching your kid.
Talk it out and trust your child. Sex education should start from home and not school. Stop telling your kid that god sent you, when its time for them to understand. Don't switch off the channel or have stoic faces if the movie shows a kissing scene. Cause if you don't let them watch, they'll watch it anyway.
Don't make them naive, but wise. Impart the capability of judging the right and wrong. The onus of building a better society also lies on us – "the parents". Let's do our bit.
(Visited 2,568 times, 1 visits today)