My theme for this year's Blogging from A to Z April Challenge is A-Z of a Working Mother. Today, F is for Fitness and Motherhood!
With more than 42 million overweight children around the world, childhood obesity is increasing worldwide. Our children are born in the gadgets era. When they see their parents glued to iphones and ipads throughout the day. Can we ask our kid to go outdoors and play while we sit back on our mean machines? I read this beatuiful quote a while back which spoke volumes!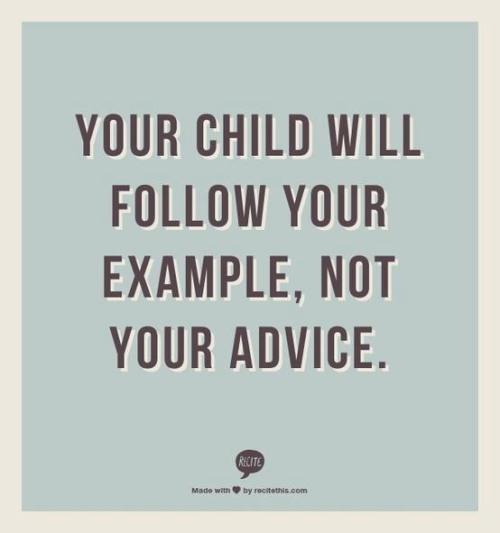 To make our children healthy, it is important that we set an example for them. If they see their parents dedicated towards fitness, they are bound to understand the importance. You can't sit on a couch, munch you favorite (but unhealthy chips) and advice your child to eat that "healthy" soup you've made!
Mother is the epicentre of a household and family. We tend to look after the needs of each member of our family. We make way for others to go out for morning walk. While we be busy preparing their healthy food. But to be there for them in all the years to come, it is equally important for us to keep fit. But as I say this, I invariably get to hear "what can I do? I don't have time!"
So, how can you keep fit? Here are my top 4 tips :
Mornings are the time when our chores are yet to start. And remember 30 mins is the 4% of your whole day. Choose various online programs for cardio, weight training, strength training and interval training. It is important to mix all of these in your fitness routine. Or just go out and run in fresh air. Remember, if your chores start as early as 6 am, make sure you dedicate 30 mins before that to yourself!
2. Go out and play with your kids in evening.
Kids are never stationary. The whole running around with your kids sum up as a great cardio session. Be part of their fun!
3. Dance it out at home.
If your child loves music or dance then this can be a very good option at the comfort of your own house. Put on some great music that your kids like and begin the fun.
4. Weight Training with kids.
A lot of people ask me what weights do I use for my weight training. It is not necessary to buy a pair of dumbbells. Any weighted object has the same effect. Yes, I also mean your kid. A cute lil weight for you training. This also keeps your child engaged and involved with you.
I urge you to make fitness as important as looking after the nutrition of your family. Remember, your kids are watching you. So take steps towards a fit you today cause your lil ones will follow you, forever! 🙂
(Visited 507 times, 1 visits today)