Mom1 : Hey, how old is your baby?

Mom2 : He is 15 months. How old is your girl?

Mom1: (happy to admit) 13 months.

Mom1 : Does he walk?

Mom 2 : No, not yet. Cruises but hasn't started to walk.

Mom 1: Ohhh!(Shocked) he DOESN'T WALK at 15 months? My girl is almost running now. Did you take him to the doctor? Do you massage his legs often? Is he using a walker? …. ……………. …………….. ……………. ……………. …………….. ohhh! and did you try …………. ….. …. .. (and it continues 🙂 )
Surprisingly, we mothers are the biggest critics of each other. Believe it or not. If you a see a crying baby, seldom you walk past without putting forth a judgement.
What kind of a mother is she? Talking on phone while the baby is crying her heart out!
Working Moms vs SAHMs is constantly debate about everywhere. Working Moms are seen as mean species by the "opponents". Leaving their babies with others while they go out to work.
Why do you need to work? Isn't mommying enough for you?
If you are a stay at a home mom(SAHM), you are judged for every breath you take. If your child hurts herself, you are termed to be callous and not "mom-type".
How could you answer your nature's call leaving her alone for ONE minute?
Aren't we all mothers? Isn't being a mother a big deal in itself? So why this constant bickering and competition of being the Best Mother? We all are doing "our best" to raise our kids! And remember, we are in this together!
Leaving you behind with this thought. Learn to Empathize, soon! 🙂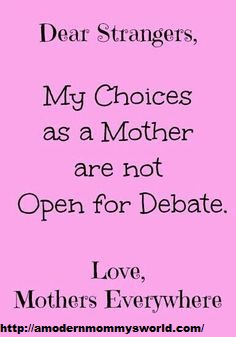 This post is part of #1000Speak for Compassion movement for 20th April, 2015. Last month over 1000 bloggers from all around the world spoke on Building from Bullying,#1000Speak, to make a difference, however small. They spoke to affect positive change and to instill hope. To get the message out that the world still cares. Is it surprising then that it was a great success? So #1000speak is back again this month to speak about compassion with the spotlight being on 'Nurturing'.


(Visited 349 times, 1 visits today)