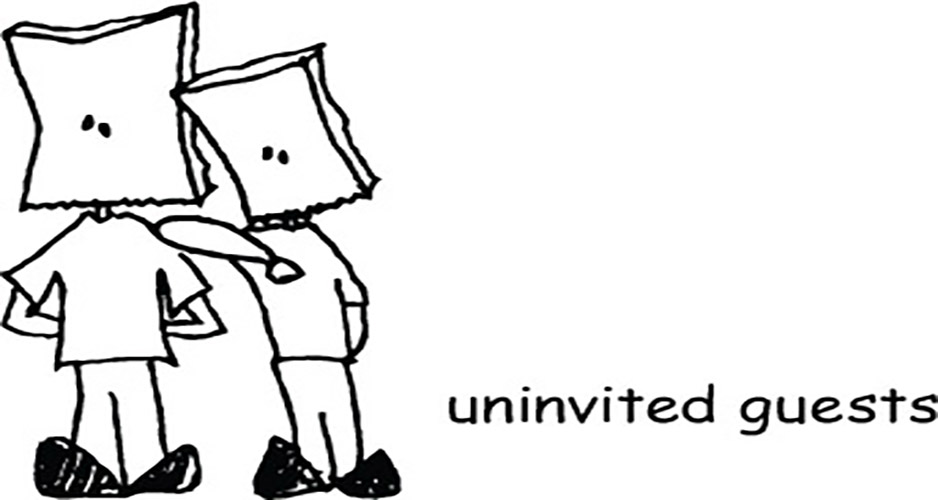 If you have been following my posts, you must know how me and my Mr. work hard on being social.
Over the weekend, one of my Mr's colleague invited us to a small gathering on the arrival of his newborn. We were enthusiastic.
High five-ed and said bring it on! Time to turn social. Yay!( We so love it.)
So kiddo was told about the 'party'. Dresses were ready and gift was packed. We rode to the destination and did not let the distance mar our enthusiasm.
We came and looked around for our host. But you know how Delhiites are fashionably late at their own events. "It's weird when you don't see your hosts around",  I retorted . We moved ahead to spot an empty table. Got ourselves seated. We were happy to have made it this far!
Eventually they arrived. An aged man walked with the little one for whom we were here. Everyone started pouring in with gifts and addresses.
Here comes the catch. My mister had never seen his colleague's family. So we assumed this man to be his father. It is easy to break ice when you have a kid with you. So we swiftly picked our "social passport" and greeted uncle ji and the celebrity kiddo. Mister started some conversations, to rather make himself comfortable 🙂
All his father blurted back was – "Your party is at second floor." Mister did not realise and kept talking. And there he heard it again. "You need to go to second floor".
And then was the epic reaction from my husband.
He looked at me as if he has been clicked naked by paparazzi!!
I realized the SoS situation from his expressions and jumped to his rescue. I stood up with poise and walked towards him, with a smile. "We are at the wrong party" – he blurted with embarrassment.
I smiled and maintained my poise. Oh! is it? Apologies uncle, we'll make a move. Anyways, congratulations to you for this day!
Take two.
Poise went out of the window and all we did was to vanish from the scene in snap of a finger. As soon as we were out of the room, we sighed. Looked at each other.
"We've done this too! and bursted into laughter.
We re-looked at the board outside the room. We  famously "assumed" that there was a single function out there and walked in straight into he first hall we saw.
Finally. we corrected our "disarranged faces" and went up to 'our party'. As soon we stepped in, I prayed that my mister spots his friend and bingo here he was! We were more relieved than happy to actually find our hosts and deem ourselves invited 😉
Have you ever been the un invited guests? How did you save your face, help me with some suggestions 🙂
(Visited 476 times, 1 visits today)