Should one revisit the past?
Past is something you ve experienced..something which is over..

This question popped my head as I came across a book at a nearby book shop.
"Cloud Nine Minus One" – Story of a happily married woman re-visiting her past .. 20 years later.. over a college alumni.
My first reaction was ridiculous!! Whats the need? The contrast between my thinking and the writer's made me pick up this book and read it.
Of all the people whom you come across ..few leave a mark. Memories are etched. You seal them as they were, in one part of your brain. Time passes by and brings out many changes in you, others and those associated with you once.
Will another encounter be as pleasant as the old one?
With some pondering on that one, I say.. Maybe.
A dear friend whom you lost in maintaining the fast pace of life. That lost love, were phases of your life. They were actors in that phase – which is over now. You start living another phase.. every new day.. making newer memories. While moving a step forward each day.. it is okay to step back once in a while. But to think of bringing those characters back into your story doesn't seem to be a wise act.
Those characters too move on to make their new memories with different people they come across in their journey.. and the gap widens.. To "catch up" over a coffee after some years is a cliche.. I'll say. Its just an act of updating yourself of who is doing what.. A typical act of two years in two minutes. A nice casual chat and you are done. Its difficult to bridge that gap and bring that similar warmth and comfort which you once shared. Of course not, if you are too keen on that.
Simply because the part to be enacted by that character in your story has been directed. Now the story has moved ahead and that character doesn't seem to hold the similar importance in it.The essence of that character has diluted over time. Some body else is doing that part now.. in this part of your story.. And as they say.. Story never ends!!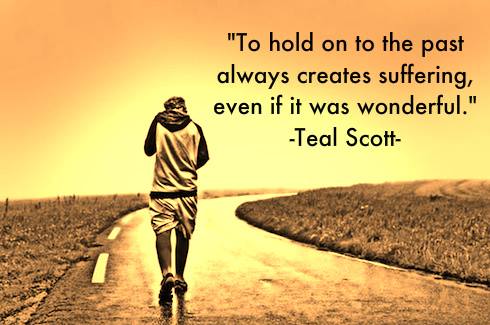 (Visited 1,409 times, 1 visits today)