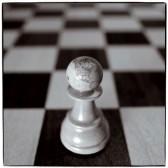 The one thing that leaves me miffed and baffled is the habit of reading one's horoscope – every morning… daily!
Picture this:
A nice sunny morning..You are all set to start your day . And you pick up that paper lying on your breakfast table and quickly jump to your favorite page of horoscopes.
You need to work hard today.. and not indulge into any arguments…First half would not be not good. However in the later half you will be successful in what you do. Also keep a check on your cash outflow today.
…And you start your day with these thoughts in your mind.

Its a new day.. its a new start.. So why confine your actions and thoughts around "instructions" you' ve read this morning or rather every morning? I can already sense a few counter arguments coming around. The famous debate between the pro active and reactive.
Its good to know what's coming and act accordingly – says the pro active.
I dont like to fore see what's coming and keep my reaction till the last responsive moment – says the reactive.
Its which side YOU choose.
It appears insane to me to rely on someone else's predictions for your day, applying on all the arians..librans.. etc etc..existing!!
And to add further, I think these newspaper horoscopes are just the the subset of the bigger bunch of problems surrounding us. We, I guess, love to know what's coming up next..be it the next day or next year.. The crazily high number of numerologists, palmists, astrologists flourishing in the market today are manifestation of this fact. They, are the BIGGER bunch of problem and are successfully en cashing on this human trait. And WE are letting them…
Right.. Right.. I know.. They ward off the evil by telling you what's wrong where.. and well in time. That's what you were to say? Actually.. see it this way.. they tell you what's the next problem you should worry about..What's the next issue they should bank upon. The bigger the problem .. the more they can loosen your pockets…
But why don't you understand? Why don't you see the way they have crippled you of clean and independent thinking? You are going out for an important meeting.. ask them the "correct time".. You are buying a house.. ask them the "auspicious day".
This faith or blind faith, as I must say, is a "whirlpool". You start on the surface and it takes you deeper and deeper inside..and then the ability to leave is out of question. The complexities it associates with every move and every thought of yours is manifold. But in the habit of complying to this faith you don't get a chance to realize this.
I read a nice thing about one of the top rankers in the list of inauspicious signs – a cat crossing your way when you step out. It said – take it as if "the cat was also going somewhere "!
Its high time to not let any one rob you off your power of making decisions. Have a simple WHY for everything you are asked to believe..make your own decisions and OWN the results or consequences.
To say the least…Stop being moved as a pawn on the chessboard of life…
(Visited 172 times, 1 visits today)