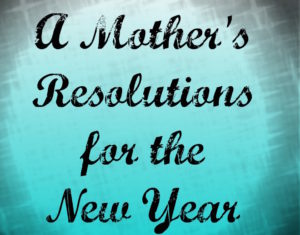 As the new year drew close, the social media went abuzz with resolutions. My Facebook wall had series of them listed by my friends.
When you're a mother, you see each day as it comes! Who has the energy left to look ahead a year for resolutions! But this new year brought in some moments to rejoice. My birdie had turned one! So technically it was also an year of "Being the Mother" for me.
Of course, I was on an emotional journey. Remembering the then and now! Time flies kinda feeling. Yeah, I did all that. And a bit more so to admit! I went ahead to make some resolutions too. Resolutions from the heart of a mother!
Read on to know what made into my list!
1. I shall be careful with my words, actions and food choices.
As the Birdie is growing, my freedom of words and actions is ceasing. You do a thing and the next moment your lil one does it on your face. Without realising the intent. And the only way to teach them is to first teach yourself. So yes, no slangs, pen names and unpleasant actions.
My birdie has to eat few bites of my plate. So if I want her to abstain from certain food items, I better start doing that first! A child would eat healthy only if the parents go the healthy way.
So no more processed or junk food items in my house.
2. I'll give time to myself.
Last one year was enriching yet tiring and demanding. I've done it so far. With my unwashed hair, soiled clothes and droopy eyes I've done it all. This year I'll come out of the cocoon. I'll love myself too. Bit by Bit. To begin with.
I'll say yes to pampering trips to a salon.
3. I will try all kinda hair accessories on my guinea piggie.
Ever since her birth, I've constantly laid my hands on hair accessories. Sadly, her hair hasn't grown into tresses for me to experiment. To add to the fury, she likes to play with her headbands than wearing them!
So this year, I'll get my hands dirty on her hair styles. A wish long due 🙂
4. My Mister n Me shall have couple time!
I now understand why in older times the husband used to become 'chunnu ke papa' and wife as 'chunnu ki mummy'! No offense to the name 'chunnu' by the way! 😀
And hell yeah, I don't want to go that way! I would love to be my man's woman first and always.
So I've decided to go for our weekly coffee dates. Some hours together in a week where you are still the man and the woman. Walking down the road holding each others' hands. Sounds filmy? Trust me its a rare sight once you become parents 🙂
5. I'll watch movies in  theatre.
Watching a movie has been a privilege. Now don't ask me about the latest releases. Grrrr… I just said movies and privilege together!
I'll break the monotony and step int the world of big screen theatres, once again! BTW, I haven't been to any in my past year. So now you'll now what I mean and how much I want to mean it 😀
So my fellow mommies, what did you pledge to work at this year? Share your resolutions in the comments below. Remember, we are in this together!
(Visited 112 times, 1 visits today)