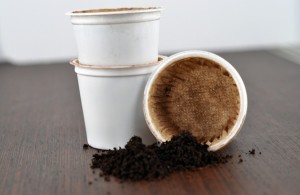 Ravi was a Marketing Manager for a company in Bengaluru. Though his association with the company had been long, he was still happy with his work. Looked forward to each day. People often used to say, "he has seen the company grow". He was quite respected for his work, his commitment and dedication. Since was also one of the oldies, he was an obvious choice for 'people to look out for' in case of any trouble.
Music happened to be his second love. He often joked, "had it not been marketing, He would have conquered bollywood!"
At all the company outings, he was the key entertainer. His tactile singing was much awaited at these occasions. Not just the people, but he himself too enjoyed it to the core! Lately his company was seeing a lot of exits. As happens with every company, in due course of time, people fell for better opportunities and new people came on board.

Ravi, was now in the sea of new people. Most of them had joined fresh. And as the saying goes- "Adjustments are never easy" 🙂
He felt that, suddenly now, people in his team were unaware of how skillful he was. What he had achieved in this company so far. How he was the most sought after in all the gatherings. He was feeling it awkward to prove his mettle in front them now. May be he was a bit reluctant to do that AGAIN!
One evening, while sipping his tea, Ravi wandered into his thoughts again.
"Why should I? I am not the new one here. I ve stayed here since so long. I have proved my abilities, my capabilities..". I have gained the respect by sheer hard-work. I have earned it. And most importantly, I am not the new member of the family.. In the meantime, their daughter Kiran ran towards balcony to answer her friends, leaving her cup of tea behind.
Angrily his wife shouted, Kiran, you better empty your cup.. First!
The shrill in her voice even got the attention from her husband. Who was, till that moment, lost in the conversation between his heart and mind.. Ravi kept looking at her for a moment, started smiling the very other second. His face was gleaming with smile. An expression that was missing on his face since quite sometime. His wife looked back at him. Though she was happy to see him smile, but could'nt stop asking.
What makes you smile Ravi, cant you see I am scolding kiran? U better be serious!
The constant tussle inside his mind had come to a halt. Ravi replied..I need to empty my cups as well my dear!.
To Unlearn .. is Learn!
Once we get the "been there ..done that.." notion we become ignorant to new ideas brought to the table. And quite un knowingly we close our doors to let new learnings come our way. Our cups are so full that unless we spill some part of it.. we cant pour in more!
We need to let go off the prejudices and beliefs, we now find unable to relinquish. Only then we are ready to imbibe the new wisdom.
All our lives we are told to learn. We build a complete structure over our thoughts and learnings we've acquired. It is better to dismantle a weak structure and build again rather than building over n above that weak structure.
Remember the three words – Learn, Unlearn and Re learn.
And the moment you see a Ravi in you, ask yourself – Did you empty your cup today? 🙂
(Visited 270 times, 1 visits today)